Panettone at Bruno's is Rocking and Rolling!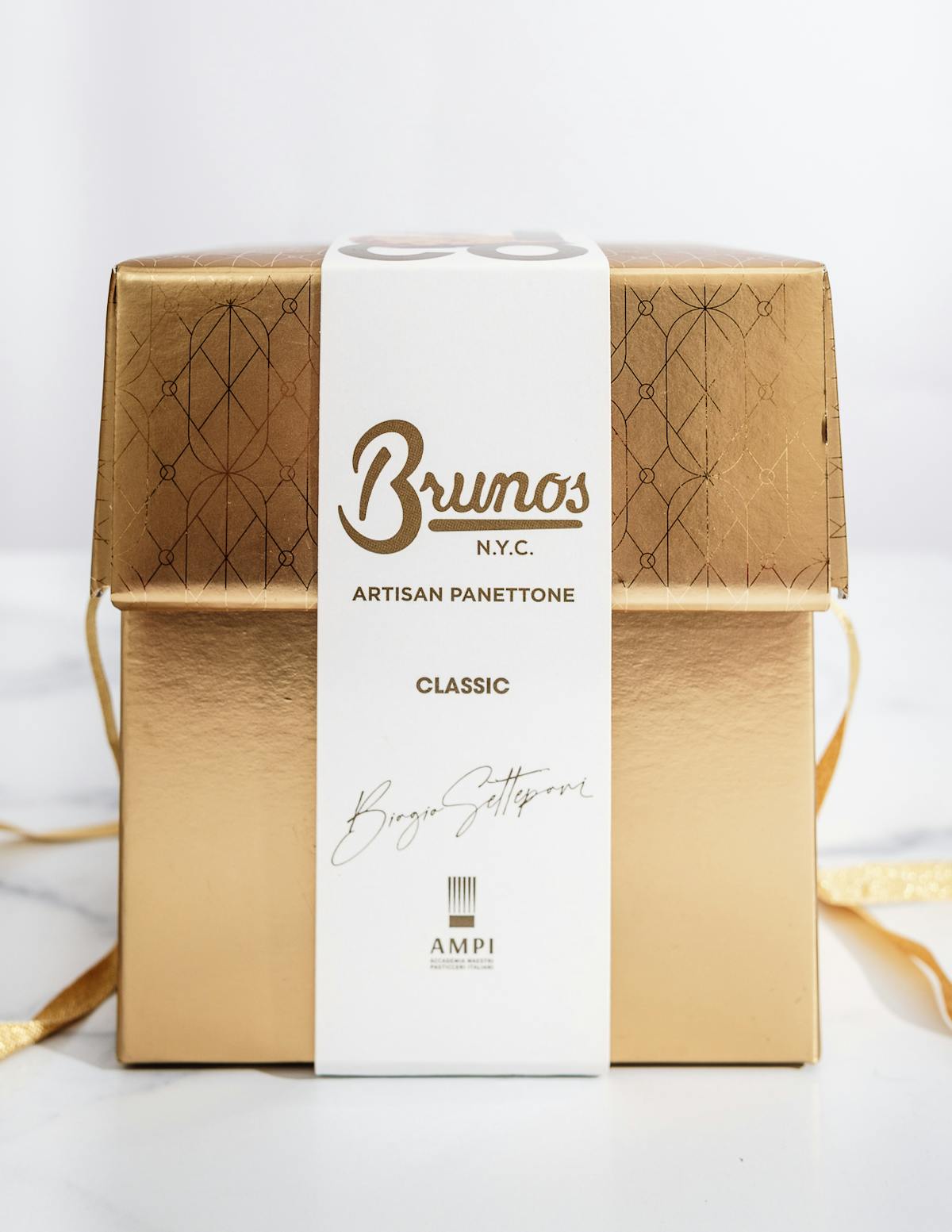 In Italy, panettone comes with an often varied history, but one that invariably states that its birthplace was Milan. The word "panettone" derives from the Italian word "panetto", a small loaf cake. The augmentative Italian suffix "-one" changes the meaning to "large cake". The origins of this cake appear to be ancient, dating back to the Roman Empire, when ancient Romans sweetened a type of leavened cake with honey.
Our Christmas tradition is to make the best panettone we can make. The islanders love Biagio's panettone, they are fresh, fluffy, and delicious. We only use the best ingredient because we take pride in everything we do. Try our Milanese (sweetbread with citron fruit & raisins) or the famous Genovese (sweetbread loaded with citron fruit, raisins & pignoli nuts with a hint of Anise). We also have other varieties Pistachio, Limoncello, Pecan, Pandoro, Bossola, Chocolate, Fig, Stollen, and Sevens. Stop by and enjoy a fresh panettone with your loved ones.